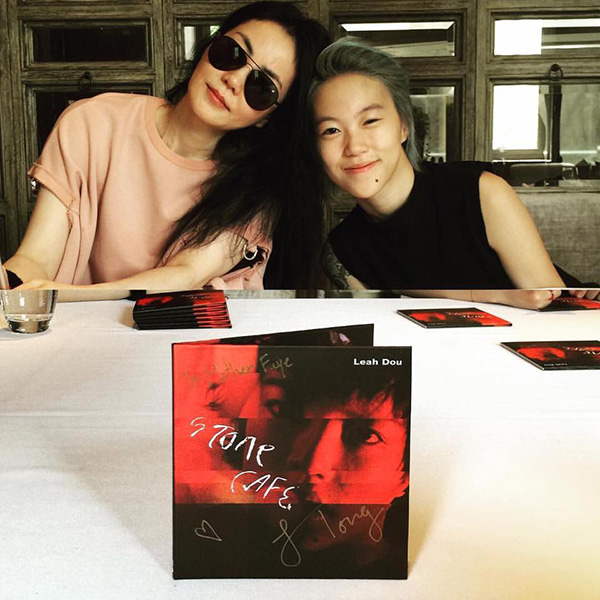 Leah Dou (right) and Faye Wong pose during a fan meeting event to honor the release of Dou's debut album Stone Cafe. [Photo/Facebook of Leah Dou]
Leah Dou, daughter of China's diva Faye Wong, has made a rare public appearance with her mother while promoting her debut English album Stone Cafe over the weekend.
Dou posted a photo of herself with her mother at a fan-meeting event on Facebook, where she signed "To Mother Faye, J Tone" to her newly released album. The 19-year-old also showed a photo with her half-sister Li Yan, born to Wong and actor Li Yapeng, and captioned her post with "Thank you for all your support."
It is very rare for Wong to appear in public with her family, who is known for crystal clear vocals and her ice cold attitude towards the media. But to support her eldest daughter, Wong took on the role as an assistant and handed out CDs for Dou to sign at the event. "Only Tongtong (baby name for Dou) can dig the diva out," many internet users commented on the rarity of the event.
Leah Dou is the daughter of Chinese singer Faye Wong and musician Dou Wei, lead vocal of legendary rock band Black Panther. The pair married in 1996 and divorced in 1999.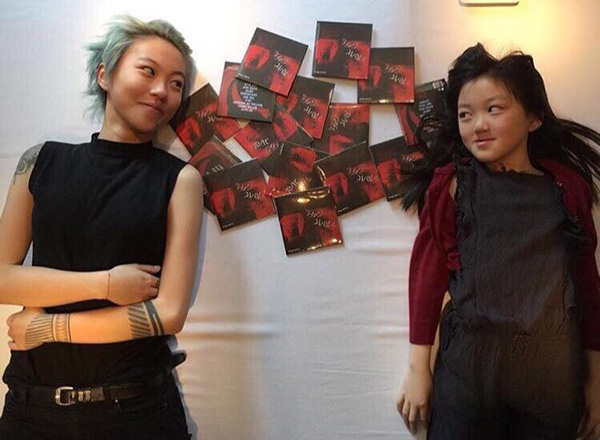 Leah Dou and Li Yan, Dou's half sister. [Photo/Facebook of Leah Dou]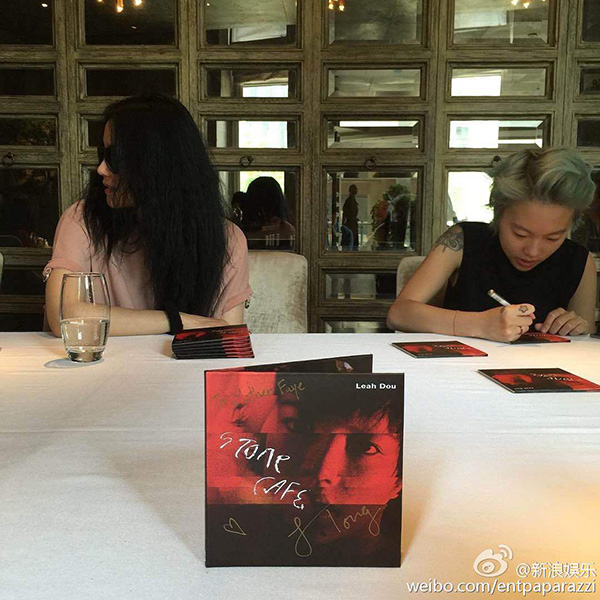 Leah Dou (right) and Faye Wong. [Photo/Sina Weibo]
Related:
Faye Wong's daughter to release English album