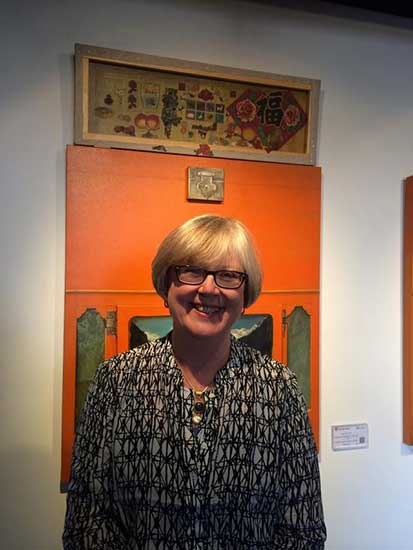 Luise Guest focuses on the works and lives of Chinese women artists in her new book.[Photo provided to China Daily]
Where are the women?
That was the question Australian writer Luise Guest often asked curators, gallery owners and art teachers during her monthslong stay in China in 2011.
The overwhelming absence of works by female artists in public spaces caught her attention, leading her to conduct a five-year research on the subject.
As a result, she produced the book Half the Sky: Conversations with Women Artists in China, which also comes at a time of rising global interest in Chinese art.
The launch of Guest's new book in China in April was accompanied by a group show, titled Half the Sky: Chinese Women Artists, at Beijing's Red Gate gallery, where paintings, sculptures, videos, installations and photos are still displayed.
"It was very interesting that I noticed more female students than male at China's art colleges, but I didn't see an equal representation in galleries, books or journals," Guest says, adding that admission into Chinese art colleges is tough.
Before she began her research, Guest was told that many female art graduates in China didn't focus seriously on their careers after marriage or motherhood.