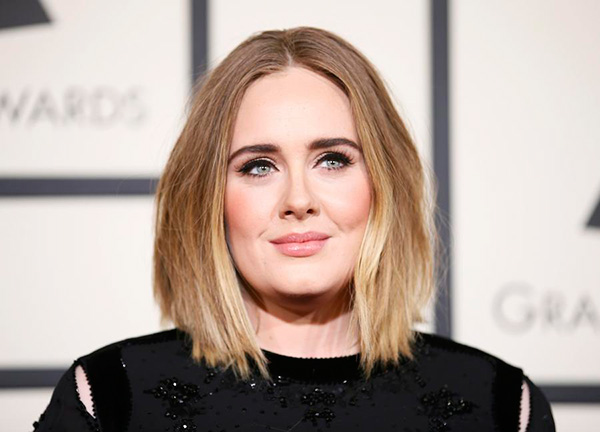 Singer Adele arrives at the 58th Grammy Awards in Los Angeles, California February 15, 2016. [Photo/Agencies]
Adele has made her presence known and said "hello" to the world once more, this time with massive wads of cash.
The 27-year-old British musician has been named the richest female singer to ever come out of the UK.
According to Times' recently-published Rich List, the Hello singer is worth £85 million ($122 million), placing her in the club of the wealthiest individuals in the United Kingdom and Ireland. Also as reported by the List, Adele's wealth has grown considerably since the release of her latest album, 25, and that she is worth $50 million more than this time last year.
25 has broken numerous records since it was released in the fall of 2015. It sold 15 million copies as of January 2016, without being available to download via streaming services.
Even with all this, Adele did not sit on the first spot on the list. Irish-born singer Enya eked out the top spot at $130 million, though the situation may change as Adele's success from her ongoing tour may surpass the figure.
And as it also is in the film sector, females earn considerably less than their male counterparts. Adele was placed 30th out of 50 musicians on Times' music list, with famed Beatle Paul McCartney taking the top spot at $1.1 billion.
Most of the top slots were taken by members of legendary rock bands, such as McCartney, Mick Jagger, Keith Richards, Ringo Starr and Sting.
That doesn't mean the future is bleak for the talented singer. Ian Coxon, director of the Times annual list, thinks Adele will make it onto the overall wealthiest 1,000 in the UK next year.
"Adele is only 27 so I would see her getting in the main list of the richest 1,000 in a couple of years – she is only £15m to £20m away now," Coxon said.
Related:
Adele steals the show at 2016 BRIT Awards