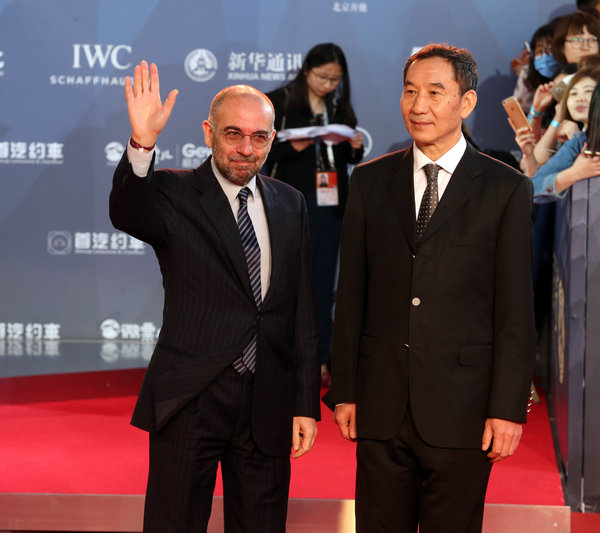 [Photo by Jiang Dong/China Daily]
One of the most popular events in the Chinese capital, this year's Beijing International Film Festival, which continues through Saturday, has attracted more attention than usual from the rest of the world.
The festival has drawn more than 600 stars and filmmakers with Oscar winners such as Italian director Giuseppe Tornatore, Black Swan star Natalie Portman and Austrian actor Christoph Waltz.
While the red carpet at the opening ceremony on Saturday gave a glimpse of the celebrities, this week offered a full treat for movie fans.
More than 500 high-quality films, up to 90 percent of which have yet to be screened on the Chinese mainland, are being shown in many cinemas, research institutions and colleges in Beijing. The films were selected from 2,329 entries from 105 countries and regions, a rise of 53 percent compared with last year.
Some must-see films, recommended by major movie review sites, include Carol, The Last Emperor, Tokyo Story, 2001: A Space Odyssey and Blade Runner.