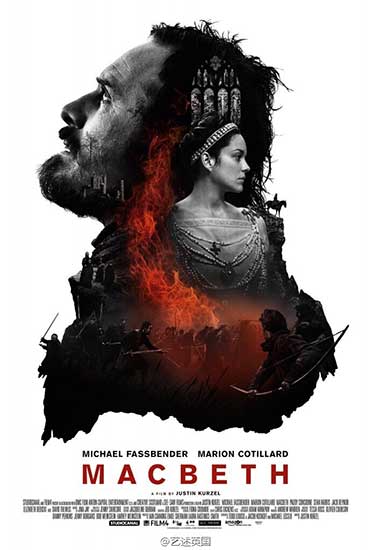 [Photo provided to chinadaily.com.cn]
In order to commemorate the 400th year anniversary of William Shakespeare's death, a special public screening of the recent adaptation of the playwright's tragedy Macbeth was held last night at the China Film Archive in Beijing as the opening movie for the British Film section of the ongoing Beijing Int'l Film Festival.
As part of the 2016 Beijing International Film Festival, The British Council and British Film Institute (BFI) jointly present a "UK on screen" program, during which 13 critically acclaimed and commercially successful British films from 2015 will be screened.
The selected movies are so outstanding that they have racked up 20 BAEFA and 13 Academy Awards between them. Highlights included Todd Haynes's intoxicating Carol, which premiered at the Cannes Film Festival in 2015 and was nominated for nine BAFTA and six Academy Awards.