Learning life lessons by reading tea leaves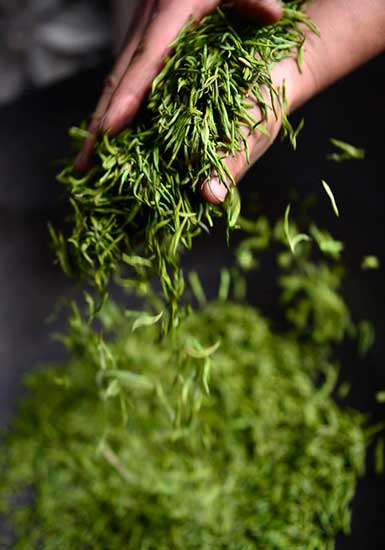 It is said that the Chinese discovered tea 5,000 years ago.[Photo/Xinhua]
Some of the best things in life don't happen until you grow old enough to recognize them. I can say that about tea.
I didn't start to drink tea until I was 35. What happened before that? Well, it simply didn't seem necessary.
The first time I felt a genuine urge to drink tea was in 2003, when I stayed briefly in the United Kingdom. After a time of consuming local food, I started to really like strong black tea. Although it was too strong to my tongue, I felt it was a necessity because it was comforting to my body.
I took packs of green teas with me as gifts but was disappointed to find my British friends preferred much stronger black teas from Sri Lanka. Later I learned that although people know China for its teas, it ranks only third among the world's black tea exporters, after Sri Lanka and Kenya.
After I came back to China and started to cover food stories, I met friends in the tea-drinking circle and learned more. Although the majority of the rest of the world drinks black tea, which the Chinese call "red tea", China produces and drinks mostly green teas.
Another major difference is that Chinese people prefer to drink what are called "original leaf" teas, in which the leaves are whole, compared to the finely chopped black tea that is prevalent in the world market.