'Milk Tea Sister' gives birth to baby girl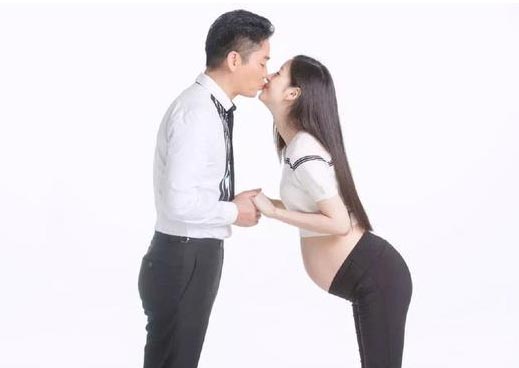 JD.com founder Liu Qiangdong and his pregnant wife Zhang Zetian, also known as the "Milk Tea Sister" on China's social media, posed for a series of photos recently. [Photo/Sina Weibo]
Chinese media has reported that Zhang Zetian, a web celebrity and the wife of China's online business tycoon Liu Qiangdong, has given birth to their child.
According to sources, Zhang Zetian gave birth on March 18 in Hong Kong to a baby girl. Her husband Liu Qiangdong, the founder and CEO of China's online business giant JD.com, also shared the good news at his company's morning meeting yesterday.
However, Zhang and Liu have both remained silent publicly and haven't responded to media enquiries on this issue.
Zhang Zetian has been nicknamed "Milk Tea Sister" and is popular for her good looks. She married Liu Qiangdong, who's 19 years her senior, last October in Australia. The couple's romance frequented headlines for a long time. Zhang admitted that she was pregnant in Nov, 2015 and even put out a pregnancy photoshoot of her and Liu online.
Related:
'Milk Tea Sister' is expecting