JD.com boss denies 30 million break-up fee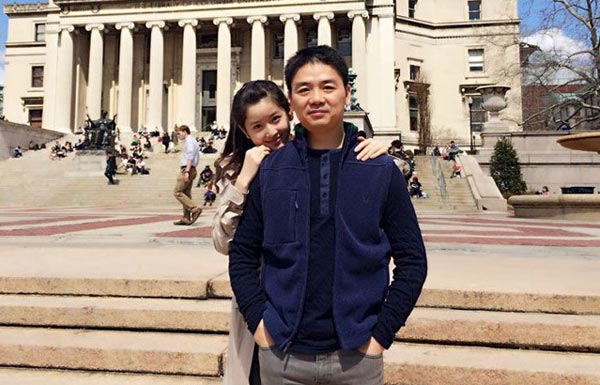 Liu Qiangdong and Zhang Zetian pose for a photo on the streets of New York, United States, April 15, 2014. [Photo/China Youth.com]
Jingdong, China's major online retailer, has issued a statement via its microblog denying reports that its founder Liu Qiangdong paid 30 million yuan ($4.83 million) to his girlfriend Zhang Zetian, also known as "Milk Tea Sister", after the couple's break-up.
The move came after Liu deleted the post indicating his affection for Zhang, while Zhang deleted all posts on her mircoblog, sparking speculation that the couple has broken up.
The statement says Liu thanks the public for their concern, while denies rumors about the break-up fee and speculation that the break-up is related to ongoing investigations.
Earlier, it was reported online that Zhang's father, Zhang Lihou, the director of a Nanjing-based investment company is under investigation regarding the Yang Weize case.
Yang, Party Chief of Nanjing- the capital of Jiangsu province, is now being investigated by authorities for suspected "serious violations of discipline" and laws.
Zhang Lihou and his company have denied the reports, saying no investigation has been conducted on him.