Netizens in awe at the importance of genes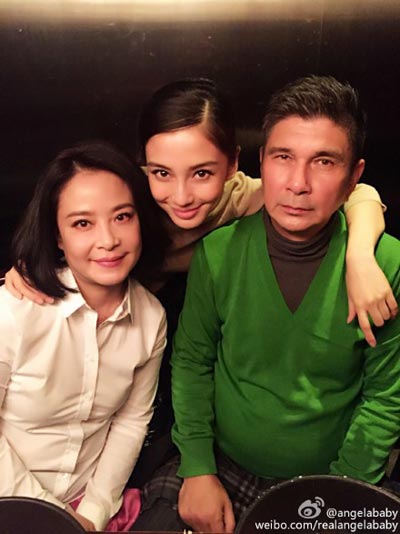 A screen capture of a family portrait of Chinese actress Angelababy. [Photo/Weibo]
Family portraits of Chinese actress Angelababy went viral online, with many netizens praising the good looks of her entire family.
The model-turned-actress, who is currently dating Chinese actor Huang Xiaoming, posted a photo of herself with her parents on her official Sina Weibo account on Jan 5, 2014, alongside profile shots of her brother Yang Fan.
"Hi everyone, I am Angelahoney. I think I am the best looking one in my family. I am an adult now," said a post on her Weibo account, referring to the coming of age of her brother.
"Genetics is really important. This is not something plastic surgery can achieve," wrote Sina Weibo user Lengbuyan.