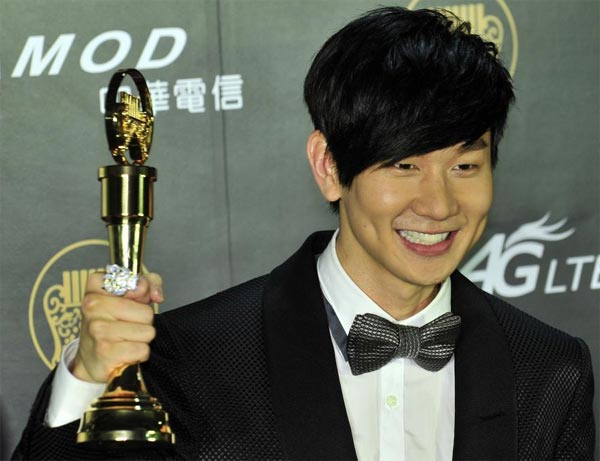 Singaporean singer J.J. Lin poses after winning the Best Mandarin Male Artist award at the 25th Golden Melody Awards in Taipei June 28, 2014. [Photo/Xinhua]
Singaporean singer Lin Junjie, also known as JJ Lin, was beaten by a man during the promotional tour of his new album in Taipei, Taiwan province on New Year's Day.
Chen Yanheng, a rap singer, rushed to the stage and hit Lin's head while he was greeting fans.
Chen was caught by the police immediately after the incident.
He has not expressed any apology to Lin after being released by the police.
Chen said he is angry about his music not being as popular as Lin's songs, and the fight is an expression of his dissatisfaction.
Lin responded to his fans on weibo saying he believes the power of love far overweighs violence.
Related:
Angelababy joins JJ Lin's new MV shooting