Leonardo DiCaprio wants to star as Vladimir Putin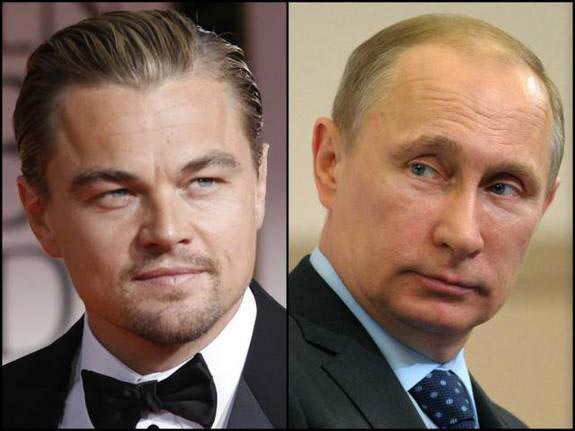 Actor Leonardo DiCaprio (left) and Russian President Vladimir Putin. [Photo/Agencies]
After many stellar performances in his career,
Leonardo DiCaprio
has expressed his desire to play the role of Vladimir Putin.
In a recent interview with the German newspaper Welt, the six-time-Oscar nominated actor revealed that he could imagine himself playing the role of the Russian President.
"Putin would be very, very, very interesting. I would like to play him," he said.
The Golden Globe winner also shared his meeting with Putin in 2010 when he attended the International Forum on Tiger in St Petersburg.
"My fund has several projects aimed at financial support for protecting these wild cats (Siberia tigers). Putin and I spoke only about these magnificent animals, not about politics," said Leo.
It seems that the Russian history surely fascinates The Revenant actor as he said, "I think there should be more films about Russian history because it has many stories worthy of Shakespeare. That is fascinating for an actor."
But DiCaprio hasn't restricted his choice to Russia's present leader only. He revealed that he wouldn't mind playing the role of leader of Vladimir Lenin, Russia's Communist revolution, or peasant-turned-emperor-shaman Grigori Rasputin.
"Lenin also would be an interesting role. I would like also to star as Rasputin," said the Hollywood star.
In another interesting revelation, Leo shared that he likes to refer himself as "half Russian" because his grandmother was from Russia.
Related:
DiCaprio, Inarritu welcomed by screaming fans in Rome