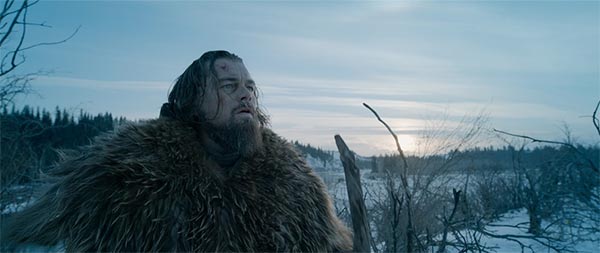 A still shot from The Revenant. [Photo/Mtime]
Actor
Leonardo DiCaprio
ate a piece of real bison liver in his new
movie
The Revenant
, a tale of revenge set in the American Old West.
The original plan was to bite into a simulated organ, but DiCaprio insisted he get a real one though it was completely disgusting.
According to Goldderby.com, a film handicapping website, DiCaprio is very likely to win best actor at the Oscars because the Academy of Motion Picture Arts and Sciences, which votes on who gets the Oscar statuette, prefers actors in physically demanding roles.
At the 73rd Golden Globe Awards, DiCaprio prevailed over The Danish Girl star Eddie Redmayne and Concussion lead Will Smith, to win best actor for his role as a fur-trapper seeking retribution.
DiCaprio, 41, who has yet to win an Oscar, received a standing ovation and said he shared his award with indigenous people around the world.
Related:
The Revenant comes in from the cold at the Golden Globes