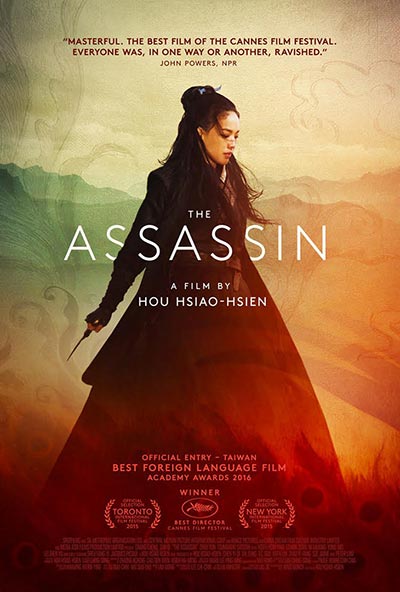 Poster of The Assassin. [Photo/Mtime]
The Assassin,
a feature
film
directed by director Hou Hsiao-hsien, won the Best Foreign Language Film of the Year at the 27th Annual Palm Springs International Film Festival (PSIFF).
A special jury of international film critics at the festival considered the film "one of the best films of a master director, and an example of the martial arts genre which is elevated into the realm of art by its superb visual style."
The Assassin is set in ninth-century China, during a time of political unrest. A beautiful woman, trained in the arts of swordsmanship, is sent to the land of her birth to assassinate the military governor who is also her cousin and childhood lover.
The PSIFF is known for its selection of foreign films. This year's festival screened more than 170 films from over 60 countries.
Mountains May Depart by director Jia Zhangke from Chinese mainland and Utopians by Hong Kong director Scud have also been selected by the festival.
Related:
Top 10 posters of domestic films in 2015