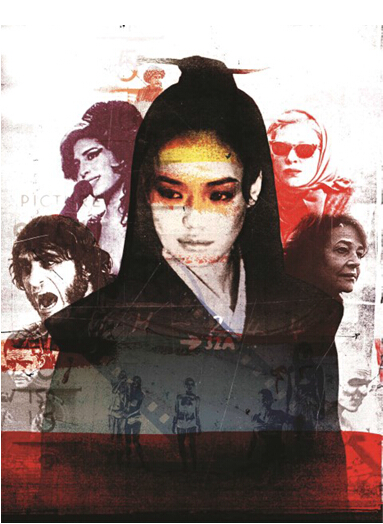 "The Assassin" has come in at the top on the list of film magazine Sight and Sound's best films of 2015. [Photo/China.org.cn]
The British Film Institute (BFI) have just announced international film magazine
Sight and Sound
's best films of 2015, and Hou Hsiao Hsien's "The Assassin" has come in at the top on the list. The unconventional wuxia (historical martial-arts) picture topped the poll that was voted for by 168 UK and international film critics.
Hou Hsiao-hsien picked up the best director award at Cannes Film Festival earlier this year for the film and critical praise for it has generally been as ravishing as the film's gorgeous cinematography. Set during the Tang Dynasty (AD618–907), it is perhaps the closest anyone has yet come to capturing something of the historical atmosphere of that ancient time on film.
As the press release points out, seven of the top ten films in this list feature striking female leads, including the top three films: Shu Qi playing the character of the assassin Nie Yinniang, which is the Chinese title of the film; Todd Haynes' lesbian melodrama "Carol" coming in at number two with two female leads played by Rooney Mara and Cate Blanchett; and George Miller's "Mad Max: Fury Road" at the third spot, where Charlize Theron's character takes the spotlight away from the titular Max.
Related:
Director Feng Xiaogang nominated for best actor at 52nd Golden Horse