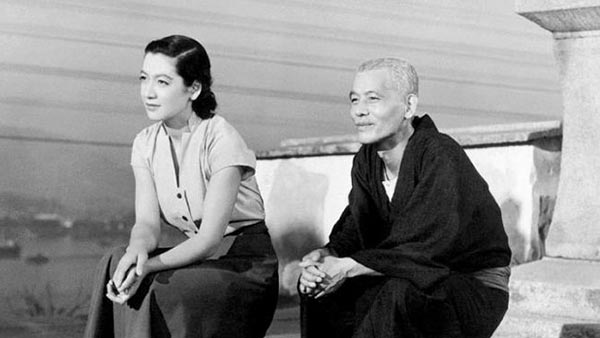 Screenshot of "Tokyo Story". [Photo/Agencies]
The death the Japanese actress Setsuko Hara, star of "Tokyo Story" and a regular in many classic films, has been announced. Hara died on Sept 5 at age 95, but her passing was not revealed until recently.
The news is dominating front pages in Japan, with headlines lauding her as a "legendary" performer and the "Eternal Madonna".
Hara, whose real name was Masae Aida, made her debut in the 1930s, but rose to prominence after World War II working with famed director Yasujiro Ozu, most notably on his acclaimed "Tokyo Story".
In the 1953 film, considered a masterpiece of global cinema, she played a woman widowed by the war who treats the ageng parents of her late husband kindly during their visit to Tokyo, in contrast to their own children, who are too busy.
A poll of noted regional filmmakers and international critics published last month at the Busan International Film Festival rated the drama as the best Asian film of all time.
Related: