On the menu: Art deco-style gems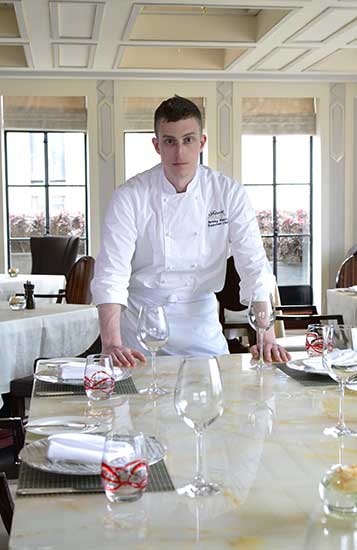 Chef Jeremy Harris recreated a 1929 menu.[Photo provided to China Daily]
The most interesting dinner of 2015 may have been served in Shanghai late last fall, when the World Congress on Art Deco convened for a vintage banquet at the Fairmont Peace Hotel.
The historic hotel on the Bund has been a symbol of the city's architecture since its construction in 1929, part of the art deco surge that defined modernity in the early 20th century. Dozens of experts and enthusiasts of the style came to Shanghai for a week of talks, walks and stylish retro evenings, including the finale dinner at the grand hotel built by Sir Victor Sassoon, which was originally named the Cathay Hotel.
The hotel chef Jeremy Harris discloses how the banquet came about.
What sources did you have for developing the menu?
That was influenced by an old menu that was found in our Fairmont Peace Hotel Museum. The "old Shanghai menu", as we call it, was most likely a daily menu from the Fine Dining Restaurant, which is dated from 1931. We took some dishes right off of this menu and replicated them and we also adapted a couple of dishes in a contemporary style.
How many courses were involved, and how many guests did you have?
We served approximately 160 guests a five-course dinner.