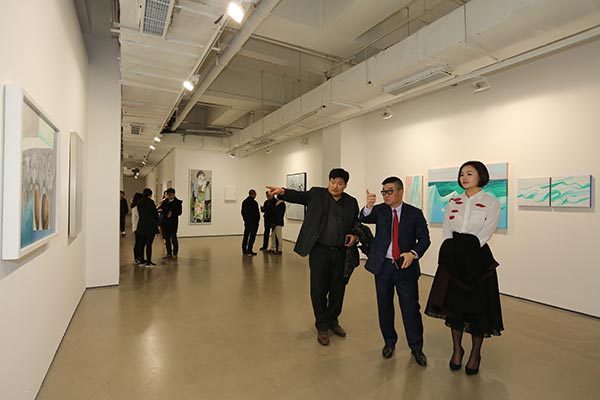 "Wall Power - Wallpost Artist Exhibition" will go until Jan 17. [Photo provided to China Daily]
"The Wall Power — Wallpost Artist Exhibition", a joint show of young artists, was inaugurated at Beijing's Today Art Museum on Jan 7. The works on display are selected from submissions by more than 100 emerging artists.
Since 2013, Wallpost, a cultural institution under the China Contemporary Art Fund, has run the art project in a bid to find and introduce fresh blood into China's art scene. The show is the first round of the project and runs through Jan 17.
At the opening ceremony, Wallpost also launched its Wallart App. The app offers a platform to market the artwork of young artists. The prices range from 20,000 to 50,000 yuan ($3,175-7,940).
Related:
American art collector's love blooms at Peking University