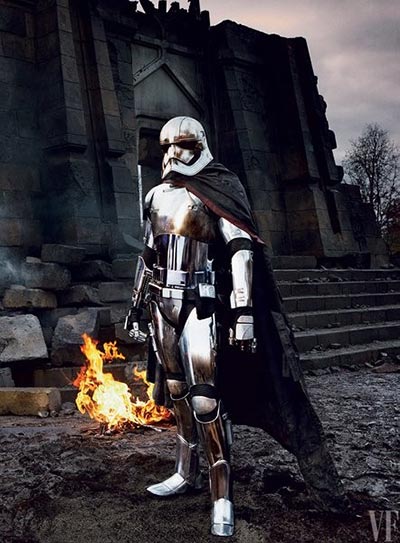 A screen capture of "Star Wars: The Force Awakens". [Photo/Mtime]
Star Wars: The Force Awakens, the latest episode of the legendary science-fiction film series, earned more than $33 million in its Saturday debut in China, ranking third in history only after Furious 7 and Avengers: Age of Ultron.
For the entire weekend, the movie easily got Chinese viewers to shell out about $53 million, according to Walt Disney Co, which owns the film.
Disney said it hoped to see China, the world's second-largest box office market, help this episode break the global record of $2.7 billion set by Avatar in 2010, Bloomberg reported.
So far, Star Wars: The Force Awakens has generated global revenue exceeding $1.7 billion.
Han Haoyue, a veteran film critic at Beijing Times, said the film's box office in China has little chance of surpassing that of Furious 7.
"From the perspective of a non-Star Wars fan, the film has almost all the elements of a second-class commercial blockbuster," Han said. "The movie's makers, with their amazingly insular spirit, have managed to create a replica" that lacks creativity, Han added.
Li Duoyu, a noted film critic also known as Zifeiyu, noted that despite Disney's high expectations after Saturday's debut, the movie's box office dropped on Sunday to $19.8 million.
"As fans leave the market, the momentum of Star Wars has entered the phase of an average Hollywood blockbuster," Li said.
On Monday, the film generated about $5.3 million by 6 pm, less than 60 percent of the day's total box office receipts, according to Li.
Yang Guang, 30, a mobile phone game developer who has been following the Star Wars movies since 1999, when the series were first publicly introduced to the Chinese market via Episode I: The Phantom Menace, said he was "very satisfied" after watching the movie on Saturday afternoon.
"There are two major groups of fans — one for the prequel and the other for the original trilogy. I think this new movie has successfully catered to both," Yang said.
Though a faithful fan of Star Wars, Yang conceded that many of his friends "do not really like or understand" the series, as the original trilogy, which established a fan base since the 1970s, never had the chance to play in Chinese theaters.
At IMDB, a global film fan website based in the United States, the film was given an 8.5 rating out of 10. It got 7.5 at Douban.com, China's leading entertainment review site. That rating might change as more votes are submitted.