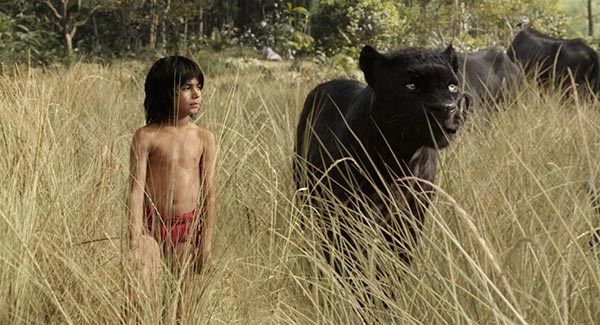 A scene from The Jungle Book. [Photo/Mtime]
Disney 3D live-action computer animated film
The Jungle Book
rocketed into the movie theaters of North America with a debut of $103.6 million in weekend ticket sales, said box office tracker comScore on Sunday.
Directed by Jon Favreau, the live action reboot of the famous Disney animated feature opened with the third-highest opening record of the year, for only Batman V. Superman: Dawn Of Justice ($166 million) and Deadpool ($132.4 million) sold more tickets on their opening weekends.
The Jungle Book also registered the second largest opening weekend ever for the month of April, behind only the $147.2 million start of last year's Furious 7.
The Jungle Book received an "A" rating on CinemaScore from first night moviegoers and currently has an impressive 95 percent positive rating from critics at RottenTomatoes.
The audience breakdown for the film skewed slightly toward female moviegoers who are up to 51 percent of all audience and toward moviegoers over the age of 25 who are up to 53 percent.
Family audiences represented 49 percent of the film's overall audience. Due to the strong word of mouth and appeal with family audiences, The Jungle Book appears very likely to hold top position at box office in the next few weeks.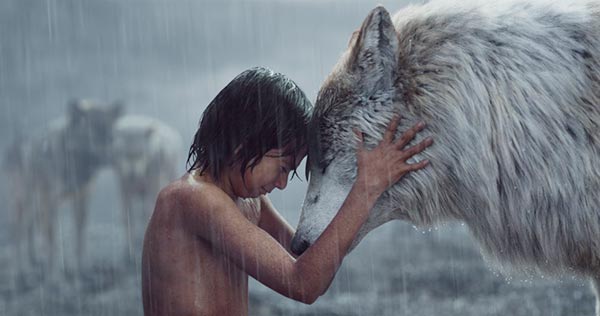 A scene from The Jungle Book. [Photo/Mtime]
For overseas revenue, The Jungle Book is opening with $239.7 million in the global market this weekend, according to Disney.
Warner Bros.' Barbershop: The Next Cut opened in a distant second with $20.2 million dollars.
Receiving an "A-" rating on CinemaScore, Barbershop: The Next Cut also got 92 percent of positive rating from critics on Rotten Tomatoes, a trusted measurement of quality for movies and TV.
The film played 46 percent of male audience and 54 percent of female. People breakdown for it are heavily toward moviegoers over the age of 25, who account for up to 66 percent of all audience.
Melissa McCarthy's The Boss followed in the third place with $10.2 million, a 56.9 percent drop compared with last weekend. It has grossed $40.4 million in two weeks of releasing.
Rounding out the rest 10 most-popular movies this week were Batman V. Superman: Dawn Of Justice ($9 million), Zootopia ($8.2 million), Criminal ($5.9 million), My Big Fat Greek Wedding 2 ($3.3 million), Miracles From Heaven ($1.9 million), God's Not Dead 2 ($1.7 million) and Eye In The Sky (1.6 million).