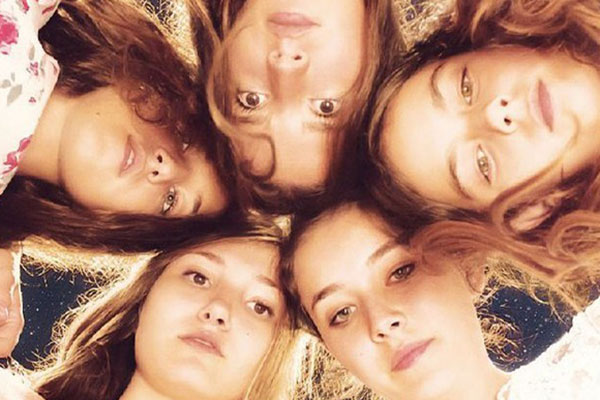 Poster of Wild Horses, also known as Mustang, a 2015 internationally co-produced drama film directed by Turkish-French film director Deniz Gamze Ergüven. [File photo]
Twelve French films, including Wild Horses, the winner of four César Awards, will be among those screened in six major Chinese cities during the 13th Panorama of French Cinema, which began last Saturday.
Other movies to be shown include The Measure of a Man, whose star, Vicent Lindon, won a Best Actor Award at the Cannes Film Festival; Diary of A Chambermaid, starring Lea Seydoux; Standing Tall; the animated film, Extraordinary World and the drama Come What May.
The movies are being shown in theaters in Chengdu, Chongqing, Shenyang, Shenzhen, Wuhan and Xi'an through June 30. Screenings began April 15.
Aside from the annual panorama, French director Arnaud Desplechin will be honored with showings of his films, The Sentinel and My Sex Life.
Desplechin won Best Director at the 2016 Cesar Awards for his movie My Gold Days, a story about first love. The director will attend discussions with movie fans in Shanghai today through Saturday.
For French movie fans living in Beijing, there is a special treat at theaters in China Millennium Monument beginning May 3, as a dozen of French movies including fiction, documentaries and animation, will be screened through the month.
The César Award is the national film award of France. Established in 1976, the award is considered the country's highest film honor.
Related:
Oscar-winning Japanese director Takita to shoot Chinese-language film