Chasing perfection in the kitchen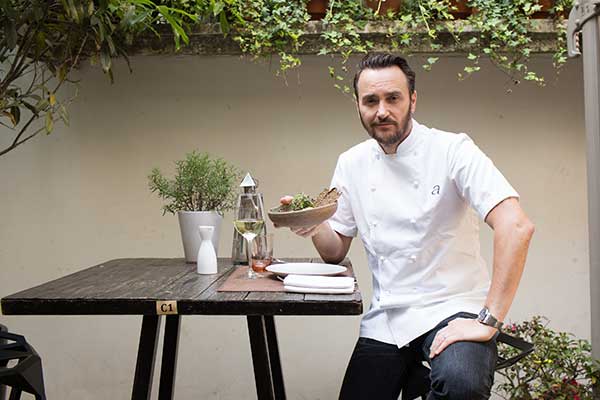 English chef/restaurateur Jason Atherton has opened two dining ventures in Shanghai.[Photo provided to China Daily]
Being a celebrity chef is nice, Britain's Jason Atherton tells Xu Junqian, but spending more time in his kitchens from London to Shanghai is what keeps him on his game.
His fame may be built on his work with Gordon Ramsay and his regular appearances on TV cooking shows, but after declaring independence in 2010 from his longtime mentor, Jason Atherton has now made up his mind to make a break with television, too.
"You should be famous because you are a good chef, not because you are on TV dancing like a clown," the 45-year-old English chef/restaurateur tells China Daily during his latest trip to Shanghai. "What's really important for me is the kitchen."
Fame causes some chefs to lose their focus, he says.
"I think it's a shame because we lose our integrity and the realization of what's important. I believe that for each person, God gives us a gift. You just have to find what your gift is," he adds.
The Michelin-starred chef was in Shanghai to celebrate the sixth anniversary of Table No 1, his first independent dining venture after leaving Ramsay, and the third birthday of Commune Social, a tapas venue that is his second outpost in Shanghai.