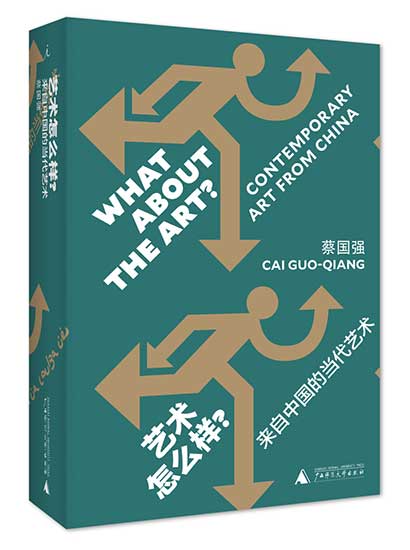 Cai's new book offers an insightful look at the country's contemporary art scene.[Photo provided to China Daily]
Cai Guo-qiang raises the question of innovation in contemporary Chinese art through an exhibition. Yang Yang reports.
"What about Cai Guo-qiang?" a woman in the audience at a recent Beijing interaction with the Chinese artist asked him.
Cai, 58, answered:"Cai Guo-qiang is a little boy who never grows up, who tries to scare others with firecrackers, but ends up scaring himself."
The dialogue was in reference to Cai's often "What about it?" barbs at contemporary Chinese art, for what he calls the lack of innovation.
Cai is well-known for his fireworks, quite literally. He used gunpowder to paint in his Projects for Extraterrestrials series (1989-2002) and to make social and political statements.
In 2008, his "fireworks of giant feet" at the opening ceremony of the Beijing Olympics thrilled many. A few years later, after his fireworks' performance in Paris, some 50 couples volunteered to engage in intimate scenes on the banks of the Seine. In 2014, his work The Ninth Wave captured the Shanghai sky.