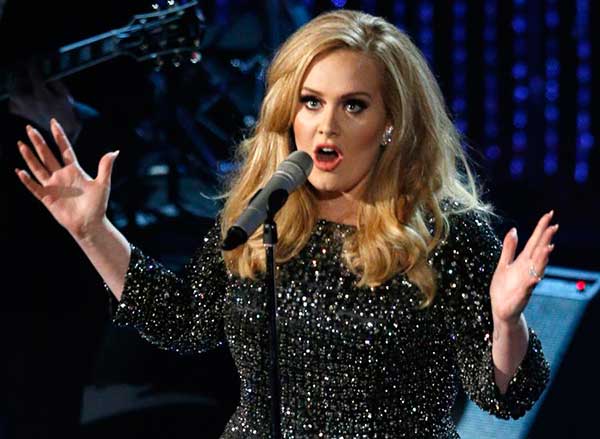 Adele, whose latest album '25' has smashed sales records in its first week of release, announced on Thursday she would begin a 15-week concert tour of Britain, Ireland and continental Europe in February, 2016. [Photo/Agencies]
British singer Adele has announced her first tour since 2011, with a string of European dates in support of her record-breaking new album, "25".
The album sold a record 2.4 million copies in its first four days in the US, while in Britain it sold 730,000 copies in its first week.
One reason for the huge sales may be that Adele declined to make her album available through music-streaming services including Apple Music, forcing listeners to buy it either digitally or at stores.
The British singer announced that she will play venues in Britain and Europe starting Feb 29 in Belfast, Northern Ireland.
The singer will then take her Arena show to Dublin, Manchester, London, Glasgow and Birmingham before heading across Europe in the spring.
Related:
Adele's '25' becomes UK's biggest-selling No 1 album