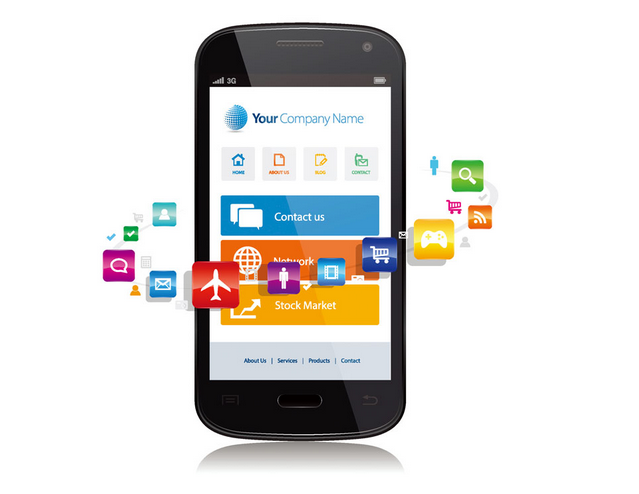 Some of the phone apps may help people to cultivate a good habit in daily life. [File photo]
I was in a WeChat group called "getting up early".
Three girlfriends and I set up the group on the instant message service because we wanted to be self-disciplined, and found it hard to do so without help.
For me, the most difficult part about getting up early was to get out of bed.
After waking up, I used to enjoy staying under the warm quilt, and could sometimes be there for an hour.
The other girls had the same problem. So we made some clear rules for the WeChat group.
Every day before 8 am, each of us should walk 500 steps. This could only be proved by sending a picture taken from a smartphone app such as iHealth of the iPhone that showed the number of steps and the time taken.
The 500 steps were to ensure that we got out of bed. It was assumed that one would be active enough after walking 500 steps and would not want to sneak back into bed.
If one of us failed to prove that we had finished walking 500 steps before 8 am, she had to pay a fine of 20 yuan ($3.3) to the WeChat group. The girl who initiated the group collected the fine and kept the money for us to spend.
Every morning the girl collected money from the offenders. She herself often had to pay fines. In the first week, I only managed to do the 500 steps once, and paid 120 yuan for not getting up early on the other six days.
After the first week, we had enough money from the fines for a dinner together. Over dinner, the girl responsible for collecting the fines showed us an Excel sheet that she had made.
For each day that we failed to do the 500 steps, she pasted a small pink pig sticker in front of our names.
I had the most pigs.
I then decided that I should improve.
In the second week I paid fines only on two day. For the other five days, I got out of bed within 10 minutes of waking up and kept walking around my small apartment so I could complete 500 steps.
The mother of one of the girls said she felt dizzy every morning seeing her daughter walk around the apartment, holding her phone in hand. The dog in their house always turned his head toward the wall as she walked.
The rules were strictly followed for half a year.
We met for dinner every two weeks to use the money from our fines.
In October, we even went on a weekend trip to the seaside.
But after we got back, every person seemed more relaxed than usual and was paying money every day.
"Everyone finds that it is not too bad to chip in for some fun," said the girl who initiated the group.
She wanted to deal with the problem by making the rules harsher, like paying one yuan extra for every minute after eight, but faced objections.
Then one of the girls left for Canada. She volunteered to get up before 8 am (Toronto time) and pay the fine if she didn't. But we could not find a way to get her to benefit from the fines. So the group folded up.
But I have now more or less formed a habit of getting up before eight. I can do it even without pressure from my peers and the fear of paying fines. The four of us are talking about moving onto a new good habit, like finishing reading a book in two weeks, or not shopping online for a month.
The habit of waking up early has given me a sense of control over my life and made me confident.
It was a great idea to pick up a good habit and do it together with people you like.