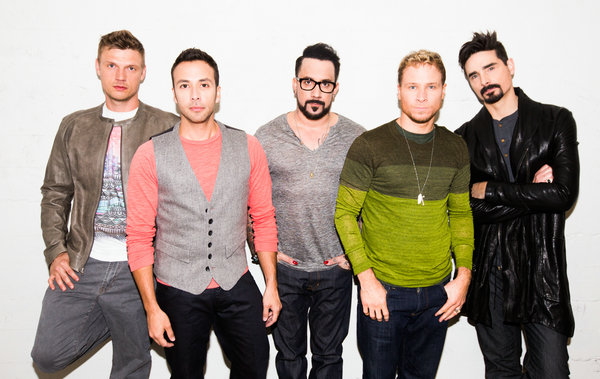 US band Backstreet Boys will play at the Changjiang International Music Festival later this month in Zhenjiang, Jiangsu province. The annual outdoor festival attracted more than 100,000 fans last year. [Photo provided to China Daily]
It's rare to have a single artist or band perform for more than an hour at outdoor music festivals in China. But the Changjiang International Music Festival bucks the trend.
Last May, organizers of the two-day event invited legendary German rock band Scorpions and US singer-songwriter Demi Lovato. Each gave 90-minute performances.
This year, the music festival will return on April 30 and May 1.
US band Backstreet Boys will perform for 90 minutes on the first day with its complete lineup.
"With such a long performance, fans can expect lots of their favorite songs, plus some deep cuts they may have forgotten about," band member Nick Carter says in an interview with China Daily.
In 2013, when the band was on its 20th-anniversary tour, China was one of the first stops.
Since the group was formed in 1993, it has become one of the world's best-selling bands. It has racked up more than 145 million record sales worldwide, with a string of hits, including I Want It That Way, Show Me the Meaning Of Being Lonely and Everybody.
In 2006, band member Kevin Richardson left to pursue a solo career, but he rejoined the group in 2012.
"It has been quite a ride. We've grown up together and seen the best and worst of each other. We never could have envisioned the way our journey has played out, but we are happy at the way things have turned out," Carter says, adding that the five of them are more than just a band.
"We are a family."