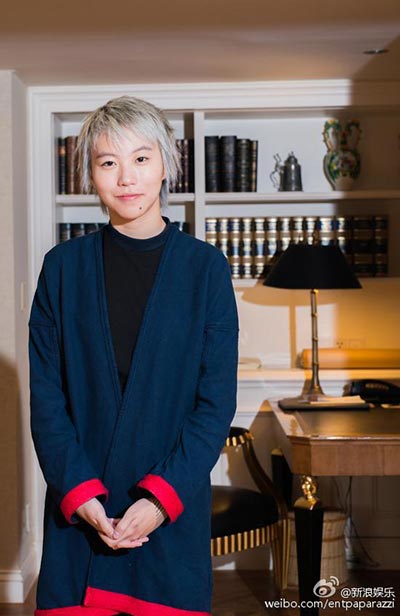 Leah Dou. [Photo/Sina Weibo]
Singer and songwriter Leah Dou, daughter of Chinese musicians Faye Wong and Dou Wei, is going to release her first original English album "Stone Café" on April 22.
The album is named after a college canteen called "Stone Café", which was upstairs from her class when she was enrolled into an artistic school in California.
The title track of her album is "River Run", a single released last year, which reflects the conflicts between humanity and modern life.
The 19-year-old started her career as a songwriter in 2013 inspired by her life overseas.
Dou's first work "With You" was written, composed and arranged all by herself and gained popularity online.
She then worked with US music producers Heather Porcaro and Alec Dixon to record "Blue Flamingo", a single launched on iTunes in 2013.
Dou was also invited to perform at the Spring Wave Music and Art Festival in Taiwan last weekend.
Related:
Digital piano system smarter than ever