Spring fare at Beijing eatery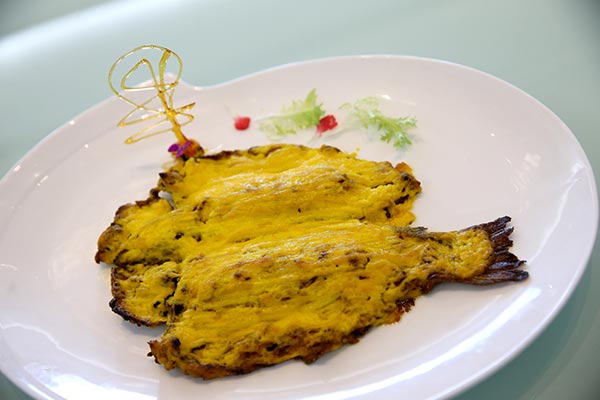 Yanxi restaurant has prepared a new menu for spring. [Photo by Jiang Dong/China Daily]
=Beijing's Yanxi restaurant will hold a food festival from April 1-8.
Located in the Huairou district, near the scenic venue of the 2014 APEC summit, the restaurant can seat hundreds of people.
For its spring fare, Yanxi has prepared a new menu featuring Cantonese, Sichuan and Beijing delicacies fused with local ingredients.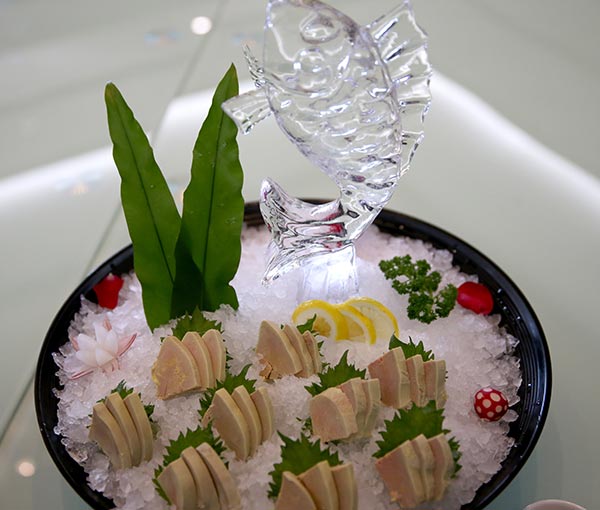 Yanxi restaurant has prepared a new menu for spring. [Photo by Jiang Dong/China Daily]
The rainbow trout, for example, is farmed here and locally known as "ginseng from water", due to its high nutritious value.
Long Shisheng, chief chef at Yanxi, said that unlike the commonly barbecued rainbow trout, he cooked the fish with a Cantonese twist — making a soup of it or dressing the grilled fish in a sauce of mustard and cheese. The restaurant hoped to offer its clients their money's worth more so in the coming days.
Related:
Breed-your-own insect 'revolution' for the kitchen