Eat pizza, draw alleys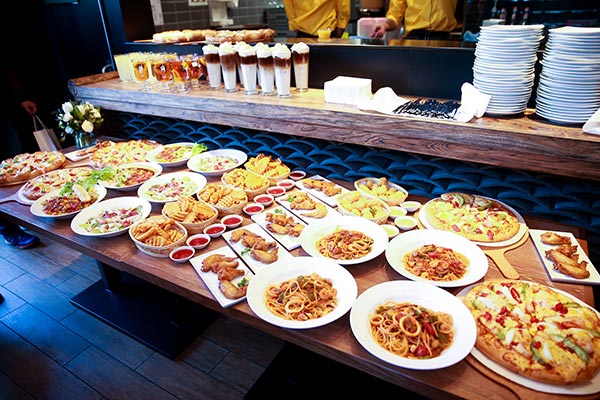 [Photo by Jiang Dong/China Daily]
US eatery chain Pizza Hut, which has dozens of restaurants in Beijing, recently hosted Chinese illustrator Ding Yichen at an event, along with China Post, the country's main postal service.
Ding drew scenes from the restaurant's relatively new branch in the city's Nanluoguxiang area that attracts tourists with its old alleyways.
Customers to the Pizza Hut in Nanluoguxiang, can make their own drawings and drop them into a China Post mailbox placed in the restaurant's courtyard, Zhang Jianzhong, a spokesman for Pizza Hut's parent company Yum Brands, said.
China Post will use the illustrations to make postcards.
The restaurant chain also recently launched an Italian-style pizza topped with avocado and prawns, and a grilled-beef pizza, among others.