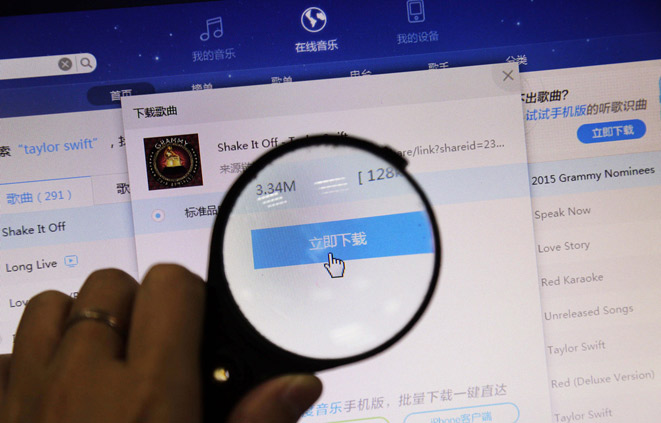 Online songs can no longer be downloaded free of charge. [Photo/IC]
"China has vowed to better protect the music industry by ending the free online music sharing and downloading era," said Yan Xiaohong, deputy director of China's National Copyright Administration (NCAC) on April 19.
Chinese Internet users have long been fond of downloading the latest chart-topping songs from music websites or online portals, as most sites offer the tunes for free.
Therefore, most people have yet to develop the habit of paying for what they listen to and the music websites are used to illegally uploading music without permission.
In tackling the issue, the administration has issued the Notice for the Online Music Providers on the Shutdown of Unauthorized Music Distribution Service on June 8 last year.
A total of 16 music websites or apps have acted in strict accordance with the notice with over 2.2 million illegal songs have been pulled out from the music websites within two months.
For instance, Baidu MP3, a music sharing platform, has taken down a number of over 642,000 tracks after the copyright clean-up.