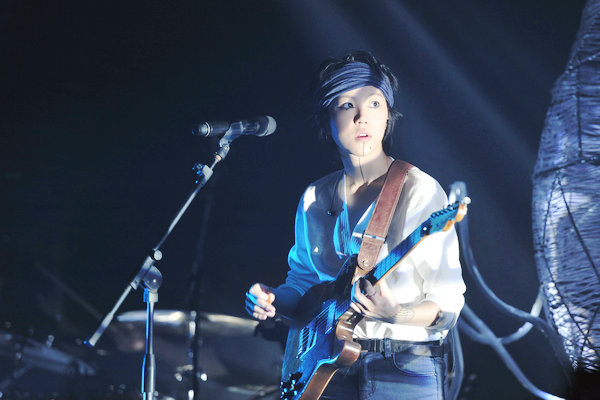 Dou Jingtong plays her recent gig in Beijing's 798 Art Zone. [Photo by Jiang Dong/China Daily]
It's evening at the 798 Art Zone in Beijing. Singer-songwriter Dou Jingtong emerges from a coffee shop next to a live-house venue, where she has just performed.
Fans scream her name and take her photos on cellphones.
"I love you," one young woman tells her idol.
In her tight blue jeans and a loose white blouse, Dou, 19, smiles shyly and waves at people.
Success has come early for the soft-spoken musician, who released her debut album, Stone Cafe, in April. It is in English.