Changshengju's new pancake to be available online soon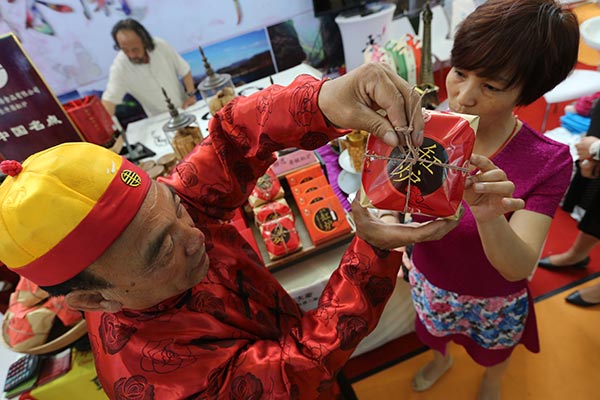 A new variety of pancake is presented by Beijing food chain Changshengju. [Photo by Jiang Dong/China Daily]
Changshengju, a time-honored brand that produces and sells traditional Beijing snacks, has created a new variety of ganglu pancake, which is made of wheat flour.
Traditionally, ganglu pancakes do not have stuffing. But Changshengju, which was established in 1458, stuffs its pancakes with peach jam giving them a distinctive texture and taste.
The new variety of pancake will be available soon on online shopping platforms such as JD and Taobao.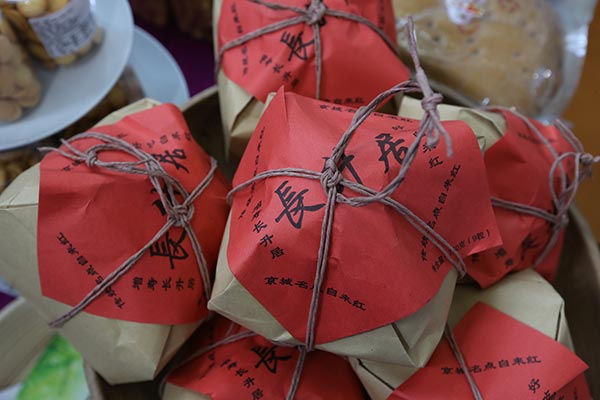 A new variety of pancake is presented by Beijing food chain Changshengju. [Photo by Jiang Dong/China Daily]
Related:
Ancient Chinese start to brew beer 5,000 years ago, shows new evidence