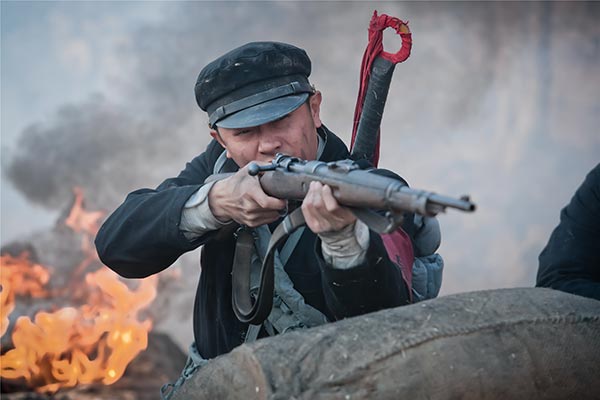 A screen capture from The Waves. [Photo provided to China Daily]
Su has won many top television awards in his 20-year career, such as the Flying Goddess Award and Golden Eagle Award.
The scriptwriter team included author Wang Haiping, who has won best screenwriter prizes at Britain's China Image Film Festival and the Chinese American Film Festival.
Pop stars Yin Xiaotian, Zhang Bo and Han Xue play leading roles in the series, in a bid to attract younger viewers, said Su.
Han, raised in a military family, said that acting in the first revolutionary series of her career made her feel like she was "going back to the years when my grandfather strived and struggled".
Mainly produced by Beijing Satellite TV, the series cost 80 million yuan ($13 million) and took two years to shoot in the former revolutionary base of Linyi, in Shandong province.
The crew had to create replicas of a number of landmark structures dating back to the 1930s and the 1940s to give the series an authentic look.
To shoot a three-minute scene, the special effects team had to make 400 stone lions featuring different expressions and install them on a replica of the Lugou Bridge, or Marco Polo Bridge.
The famed battle on the bridge on July 7, 1937 marked the start of the Chinese people's War of Resistance against Japanese Aggression (1937-45).
Related: