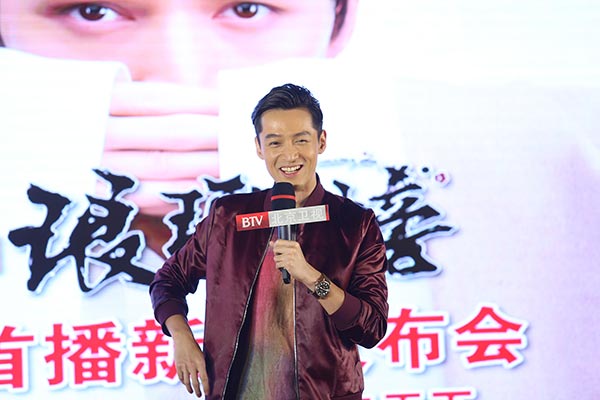 Actor Hu Ge. [Photo provided to chinadaily.com.cn]
Fans of TV series who love thriller epics such as Game of Thrones have a treat in store with upcoming series Nirvana in Fire or Langya Bang.
The 55-episode series, set in a fictionalized kingdom, weaves together two storylines — one on a betrayed general's revenge and the other about princes fighting for the throne.
The series, which boasts a stellar cast, will be telecast from Saturday by Beijing Satellite TV, with two episodes every night.
Chinese veteran actor Hu Ge, a heartthrob for his suave screen image, stars as the tragic protagonist, who in some senses can be taken as China's answer to Edmond Dantes in The Count of Monte Cristo. In his role in Nirvana, he is mistaken for a traitor and returns after 10 years in disguise to seek vengeance.