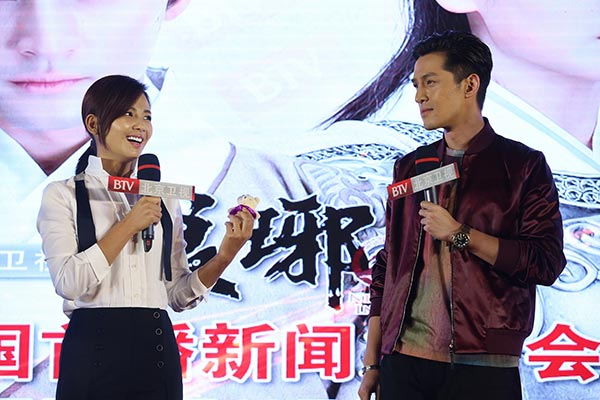 Actor Hu Ge and actress Liu Tao. [Photo provided to chinadaily.com.cn]
"If you can go until the end of the series, you will find it's not only about revenge and hatred but centers on forgiveness and mercy," says Hu, known for his work in the series Chinese Paladin.
Nirvana is inspired by a hit online novel of the same name. Online novels have now emerged as theme favorites for TV series because of their solid fan base.
Hou Hongliang, the producer, says the big-budget production took four years to make. "We want to show audiences some unlikely visual effects on spectacles and grand wars," he says.
Related:
On the small screen to entertain for big money