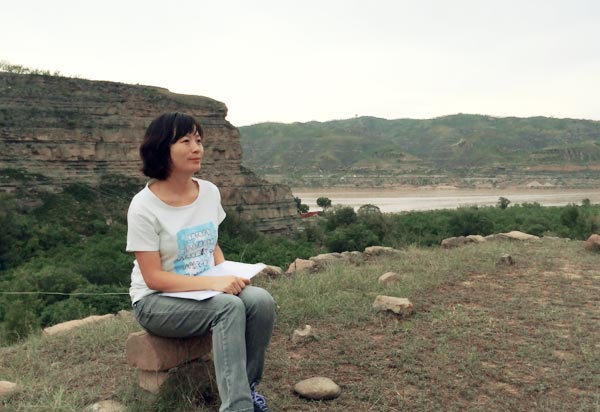 Jiang Haoshu. [Photo provided to chinadaily.com.cn]
Jiang Haoshu, a civil servant in Beijing, and founder of volunteer team Rural Cultural Renewal Initiative.
What inspired you to initiate such a volunteer team?
I was born in a small town in Hunan province, and always considered myself as a "country kid". When I grew up and became a civil servant in Beijing and a "world traveler", so to speak, I came to the realization that the Chinese countryside not only bears the "root" of Chinese civilization, but perhaps the future of China as well. I don't think the Chinese population can be totally "urbanized" and the Chinese countryside should be "cast away". I thought about this for quite a long time and decided to do something about it.
How do you understand rural culture?
In my definition, rural culture refers to a sustainable lifestyle that bridges the past with the present, and helps mankind to enjoy nature and human communities more. It could be very creative and traditional at the same time.
What's your expectation with the volunteer team?
To renew China's rural culture, help it adapt to the modern world and create new things.
Why do you use "renewal" instead of "protection" in the name of your group?
Mere museum-like protection will only ossify rural culture and suffocate its vitality. As long as the farmers are living as human beings they will need new creations to make their lives more comfortable and more affluent, as well as more beautiful and fashionable. Our job is to give them the "key" to their own possibilities.
Which groups of people will make a difference in rural culture renewal?
People with special expertise will be very helpful for the Chinese countryside, particularly those who have international experiences. I have known quite a few foreign expats, including designers, bloggers, teachers and even hikers, who have really helped the Chinese countryside a lot.