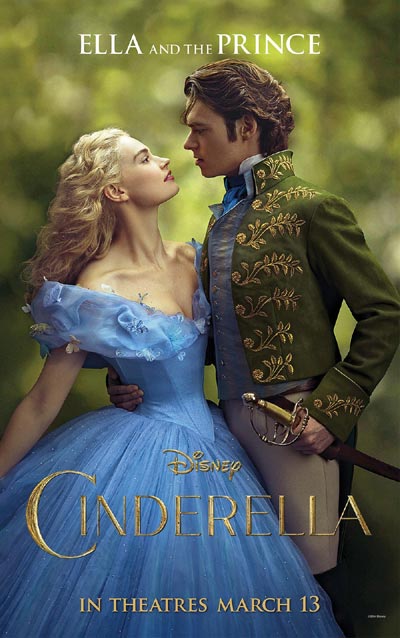 Poster for film "Cinderella". [Photo/Mtime.com]
Disney proved it still has that magic touch on princess movies this weekend, as the remake of "Cinderella" opened with a stronger-than-expected $70.1 million in estimated sales in the United States and Canada.
Directed by Kenneth Branagh, "Cinderella" brings back the 1950 animated classic fairy tale with "Downton Abbey" star Lily James as Cinderella, and "Game of Thrones" Richard Madden as Prince Charming.
"Cinderella" opened with $23 million at 3,845 locations on Friday and got $70.1 million in the three-day weekend franchise, according to studio estimates from Rentrak.
Without adjusting for ticket price inflation, "Cinderella" delivered the sixth largest debut ever for the month of March and became the third largest Disney opening for March. IMAX grosses represented 7 percent of the film's overall gross.
The film, which cost $95 million to make, got a high reputation among the first-night moviegoers. It received a strong "A" grade from audience polling firm CinemaScore. The critics also gave the film a solid 83 percent positive rating on Rotten Tomatoes. The audience skewed heavily towards female moviegoers (66 percent of the audience was female) and towards younger moviegoers (55 percent of the audience was 25 years and younger).
Globally, "Cinderella" pulled in about $62.4 million in more than 30 markets, bringing its total global gross to $132.5 million.