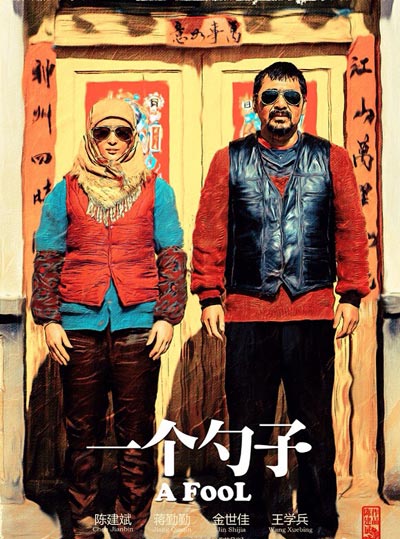 Poster for film "A Fool". [Photo/Mtime.com]
Wang Xuebing's film "A Fool" will not be released, unless all his scenes are replaced with a new actor.
The movie has become an unexpected victim after Wang was detained for drug use in Beijing last week.
According director Chen Jianbin, even if they managed to find another actor to replace Wang, it is impossible to recreate the original, as Wang is one of the main actors.
There is a current regulation in China that bans publishing works by artists who are involved in drugs or prostitution.
It's a sad outcome as the movie helped Chen Jianbin win the title of best lead actor at the 2014 Golden Horse Awards ceremony.
Related:
Campaining against drugs, and caught with drugs