Campaigning against drugs, and caught with drugs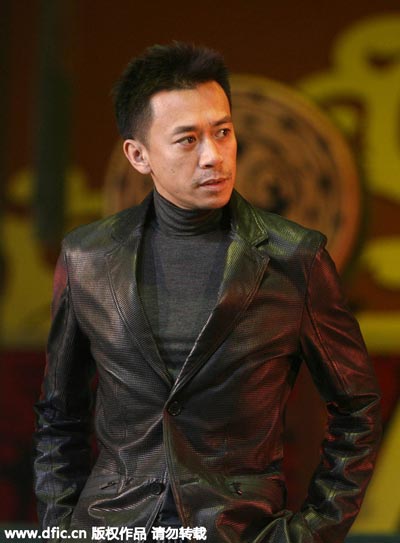 Chinese actor Wang Xuebing. [Photo/IC]
Chinese actor Wang Xuebing, star of the 2014 Golden Bear winning film, Black Coal, Thin Ice, was arrested in Beijing on charges of drug abuse amid a broad and continued anti-drug crackdown in China's capital that has ensnared several celebrities so far.
Beijing police confirmed via Sina Weibo on March 10 that Wang was arrested with another actor, Zhang Bo, on a tip-off from neighbors. They both tested positive for marijuana and over 10 grams of the drug was later seized at Wang's apartment.
According to the Beijing Municipal Public Security Bureau, the case is still under investigation. However, Chinese law has made it clear that harboring others for drug use is a criminal act that could lead to a sentence of three years in prison.
Wang, a graduate of the Beijing Film Academy, rose to fame in 2001 for his performance in the TV series Don't Talk to Strangers. Due to his detention, the on-going drama, An Enemy of the People, and the movie, A Fool, both with high expectations are likely to suffer a total loss of over 150 million yuan ($23.95 million). Ironically, he participated in various public interest activities, warning people, especially teenagers, to stay away from the drugs and was invited to serve as the "Anti-Drugs Promoter" in 2006.
China has launched a nation-wide anti-drug campaign since September last year. A number of celebrities, including movie, television and singing stars have been detained on drug charges. Celebrities' drug-taking behaviors could easily cast a negative impact on the public, particularly on their fans.
Here, we list a few stars who have participated in anti-drug campaigns and ironically, they or their family members have been caught using illegal substances or related offenses.