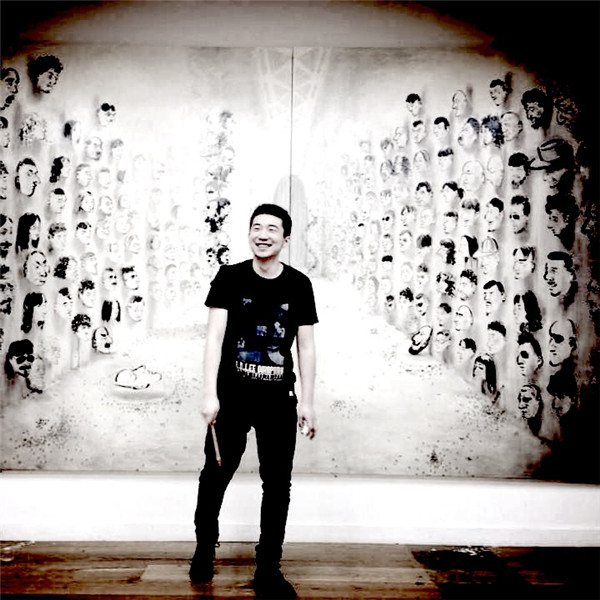 Lu Chao poses for a picture. [Photo/China Daily]
Lu Chao's works, which will go on show at Art Basel Hong Kong, tell of his search for life and the inner self. He believes that life is like looking for "a faint shadow on a black mirror".
"Sometimes, when you turn to a mirror to have a good look at yourself, it seems as if you were looking at someone else," said Lu Chao.
The exhibition presented by the Beijing-based Hadrien de Montferrand Gallery will display several of Lu's oil paintings. In these works, Lu visualized the vague faces that he once saw which aroused his interest to know the stories behind.
"There are many different selves hidden in a person's body, which even he himself can not understand thoroughly. Hence he can't fully understand the complicated world. But that is where the beauty and hope of life lie," Lu said.
Lu Chao's works will be displayed at Hadrien de Montferrand Gallery's booth at Art Basel Hong Kong from March 15 to 17.
This year, the annual show will feature 233 galleries from around the world, promoting art from the early 20th century to works of living artists. It will be open to the public at the Hong Kong Convention and Exhibition Centre.