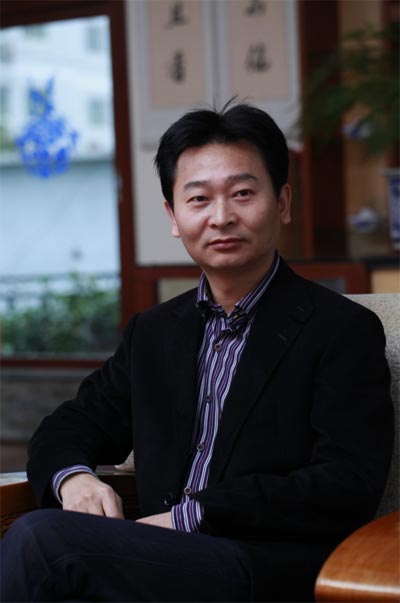 Wu Xiangyang. [Photo provided to chinadaily.com.cn]
Wu Xiangyang, an entrepreneur who runs the scenic spot of Huangling, a small village in Wuyuan county, East China's Jiangxi province.
Your work often requires you to deal with government and villagers. In your eyes, what do they care about most?
The government cares about a lot of things, from economic and social benefits, social stability, eco-friendliness, to sustainable development. The villagers care about what they can benefit directly from the project.
Many say that "If a traditional village gets popular, its original ecology will be destroyed." What do you think?
I agree. Every tourist destination has a capacity with the number of tourists. This problem can be prevented by upgrading the business model, instead of counting solely on charging admission tickets.
What is your understanding of "develop" and "protection"? The two concepts often seem contradictory when it comes to traditional villages.
In my definition, without development, there is no future. Without protection, there is no sustainable future. Business development much be handled with care, and protection needs to be persistent.
Do you have confidence in China's rural tourism?
Absolutely! As the government pays more attention to the protection of traditional villages, and creative entrepreneurs continue to explore good business models, the future of rural tourism is bright.
Related: