Liao Fei,Qiandongnan Miao and Dong autonomous prefecture governor, NPC delegate, emphasized the necessity of protecting intangible cultural heritage in traditional villages.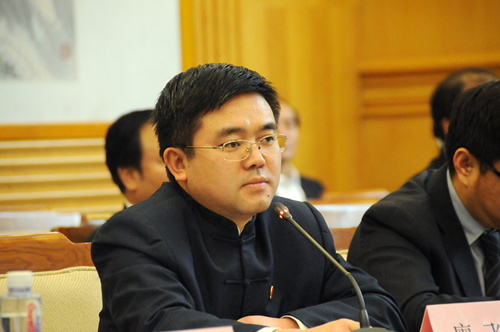 Liao Fei,Qiandongnan Miao and Dong Autonomous Prefecture governor,NPC delegate[Photo/Xinhua]
He pointed out that apart from the architecture and village landscapes, local people's customs, lifestyle, religions and culture also need to be protected, so that the villages would not become "an empty museum with no one living in it". He also urged a timely establishment of a safeguarding system for traditional villages.