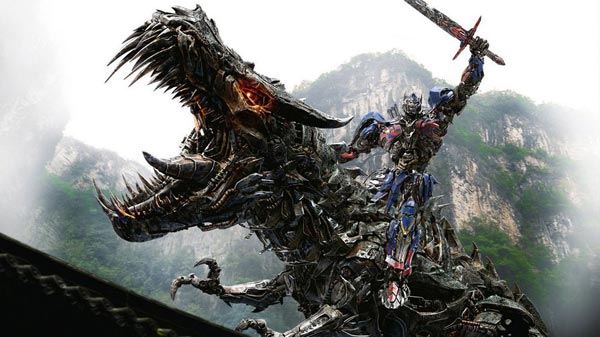 Poster of "Transformers: Age of Extinction" [Photo/mtime.com]
"Transformers: Age of Extinction" has beaten all the major releases to be the top-selling movie in the world this year.
The fourth instalment to Michael Bay's blockbuster series ultimately raked in over $1 billion across the world, beating both 'Guardians of the Galaxy' and 'Maleficent' to earn this accolade.
However despite its success across the world, the film didn't quite fare as well on the domestic front, which earned the least of the four instalments so far on the US market.
Upon its release, critics gave it a chilly reception.
It received an average rating of 18% on movie review website Rotten Tomatoes, making it the lowest rated film of the franchise.
Despite the poor reviews, it is the second highest-grossing film in the Transformers series, and the nineteenth film to gross over 1 billion dollars.
The film was released this June.
A fifth instalment is set for a 2016 release.
Related: