The exhibition, India's Universe: Masterworks of the Los Angeles County Museum of Art (LACMA) is underway at the Hubei Provincial Museum in Wuhan, Hubei province, until March 22, 2015.
On display are 127 pieces of Indian cultural relics collected by the LACMA, such as stone statues, bronze statues and miniatures. It is the first time these artifacts have come to China. Items in the exhibit date from the 3rd century BC to the 19th Century and are grouped in five thematic sections. It is a comprehensive reflection of religious, mythic and artistic characteristics of India during different periods.
The exhibition is jointly sponsored by the Hubei Provincial Museum, Shanxi Provincial Museum, Shenzhen Museum and LACMA.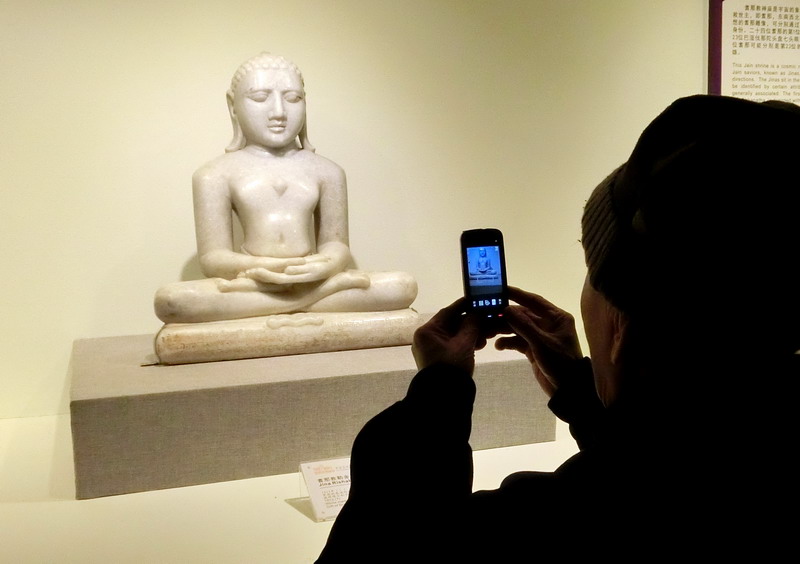 A visitor takes a photo of a stutue on display at the Hubei Provincial Museum in Wuhan, Hubei province, Dec 24, 2014. [Photo by Qu Han/ asianewsphoto.com]