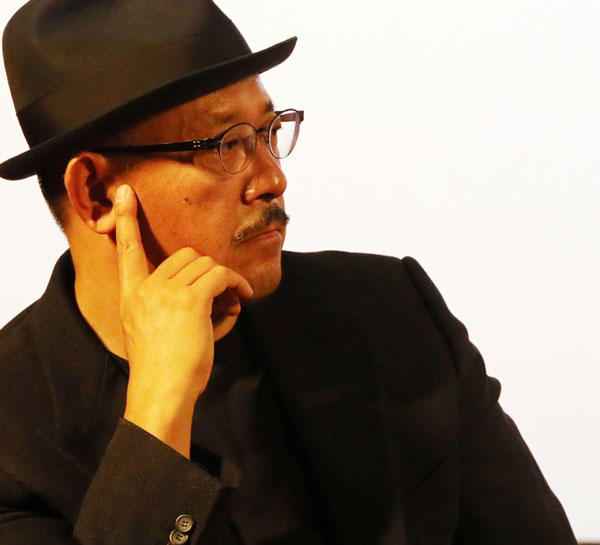 Jiang is one of the most controversial film directors in China. [Photo by Jiang Dong/China Daily]
Jiang Wen is China's closest equivalent to Stanley Kubrick or Orson Welles. And he keeps astounding an audience that seems to show a growing aversion for surprises, Raymond Zhou writes.
Most film stories have a three-act structure, and Jiang Wen's new work had run through two of the acts by the time it opened.
First, it encountered a high-profile hurdle when it failed to receive the official green light and had to go through some last-minute revisions. This won him enormous public sympathy.
Then, the newly edited version, which was granted permission for screening, held a belated premiere ceremony.
Unlike such events that generate an avalanche of positive word-of-mouth since everyone in attendance is an invited guest, Gone With the Bullets ended up with so vicious a tide of negativity that some even suspected it was manufactured by the film studio's publicity machine.
This was before the movie opened to a paying audience.
And Jiang had ridden a roller-coaster of being everyone's favorite filmmaker to the arrogant artist who does not care to entertain the public with a good yarn.
To be fair, the responses from the "real" moviegoers have been more mixed, running the gamut from sterling praise to total yawn. But compared with the high hopes that had been building up from his previous work, Let the Bullets Fly, four years ago, this came too little and too late.
Jiang Wen feels like an outcast.