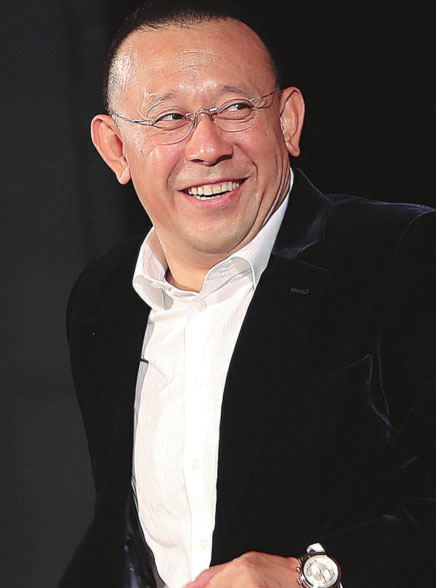 Jiang Wen says his new film, Gone With the Bullets, will be an adventure, thriller and romance. Photos by Jiang Dong / China Daily
After a four-year hiatus, actor-director Jiang Wen is back with a much-anticipated new film, Wang Kaihao reports.
It's Monday afternoon. As Jiang Wen, 51, takes center stage to declare his comeback, his aura can overpower any other Chinese movies waiting to be screened this year.
At the packed news conference, Jiang is welcomed by continuous camera flashes and applause from about 350 reporters, many of whom rushed to Beijing from other cities.
There are less than 100 days before the Dec 18 premiere of his newest IMAX 3-D production, Gone With the Bullets.
The starry cast includes actor Ge You, who is famous for his iconic comedy; Taiwan actress Shu Qi, who is a film goddess for millions on the mainland; Wen Zhang, one of the most popular young-generation actors in China; and Jiang's wife, Zhou Yun.
Each could support a blockbuster alone. But at this media event with Jiang, the director and leading actor of this upcoming film, the microphone belongs to him.
"This is a story you can only tell through film," Jiang says, leaving a mysterious air in the room. "I cannot release many details here." The short trailer, released at the Cannes Film Festival, looks like an extravaganza of color, deluxe costumes and dancing plus his symbolic black comedy.