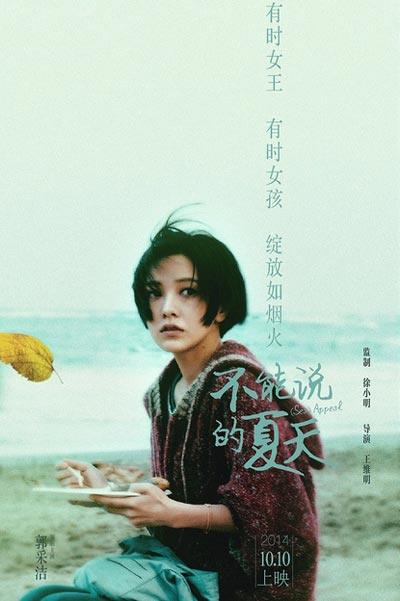 Film poster of film (Sex) Appeal. [Photo/Mtime.com]
This year's Busan International Film Festival will feature two Chinese films in the "New Currents" competition section.
Chinese mainland director Li Xiaofeng's film Nezha and Taiwan-based director Wang Mei Ming's film (Sex) Appeal are part of the 12-title selection, hailing from 10 countries and territories.
Nezha depicts the friendship between two teenage girls. It is also Li's directorial debut.
(Sex) Appeal is an intense drama based on real social events. The female protagonist, played by actress Amber Kuo, accuses a man of rape but refuses to provide any physical evidence. Taiwan-based actress Vivian Hsu and actor Leon Dai also stars in the film, scheduled to open nationwide on Oct 10.
"New Currents" competition section is known for discovering creative and competent newcomers in Asia. Award-winning Chinese directors Jia Zhangke, Diao Yinan and Cai Shangjun all came under the spotlight after enrolling their debut films in "New Currents" in Busan.
Iranian director Asghar Farhadi, known for his film A Separation that won the Oscar for Best Foreign Language Film in 2012, will head the jury panel this year. The Busan International Film Festival runs from Oct 2 to 11.