The most large-scale and comprehensive exhibition in China on French Emperor Napoleon Bonaparte is underway at the Hubei Provincial Museum, in Wuhan, Hubei province.
Titled The Eagle across Europe -- Napoleon 1769-1821, and with more than 280 items from the private collections of the French emperor, the exhibit opened on Aug 29 as part of exchange activities to mark the 50th anniversary of the establishment of Sino-French diplomatic relations.
The items range from sculpture, paintings and documents to clothing and furniture. They shed light on the legendary life of the emperor, including the wars he fought and the significant people at his side.
The exhibits will be displayed successively in Nanjing, Liaoning and Tianjin after the exhibition in Wuhan concludes on Nov. 23.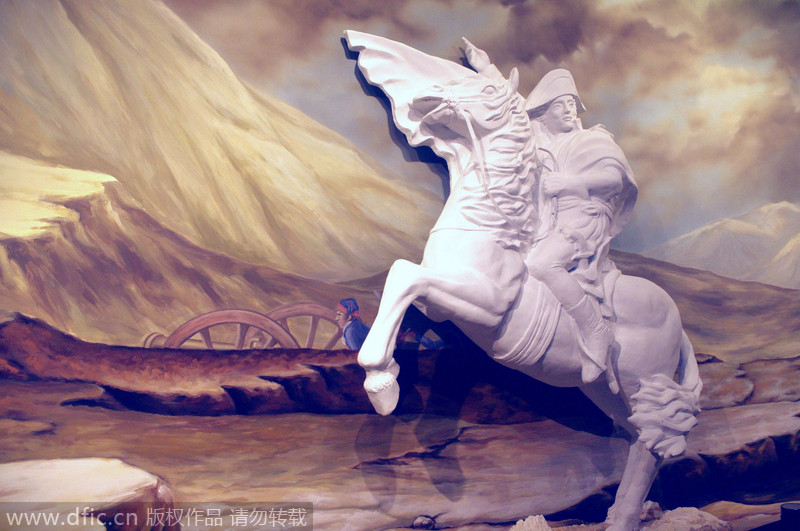 The most large-scale and comprehensive exhibition in China on French Emperor Napoleon Bonaparte is underway at the Hubei Provincial Museum, in Wuhan, Hubei province. [Photo/IC]