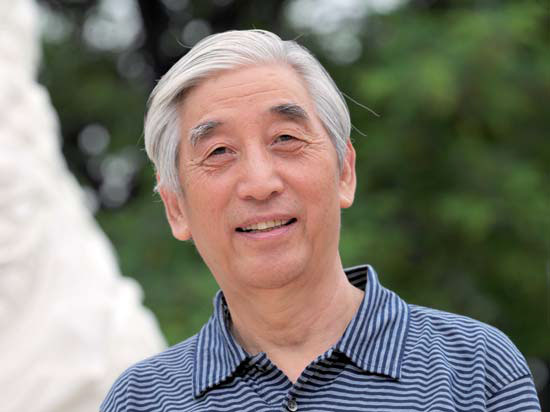 Contemporary artist blends old and new.
A calligraphy exhibition at Henan Museum attracted wide attention from the art world.
The exhibition showcased the work of the Chairman of the China Calligraphers Association, Zhang Hai, and featured various forms of calligraphy, such as seal characters, regular scripts and cursive handwriting, according to Meng Huixiang, deputy editor-in-chief of the Calligraphy Guide Paper.
Born in Henan province in September 1941, Zhang, who is in his 70s, is a renowned contemporary calligrapher in China. He is famed for his expertise in cursive handwriting and regular script.
"Zhang has made outstanding contributions to the development of calligraphy in China, and his commitment to the art and extraordinary diligence has won him wide acclaim," Meng said.
Zhang's exhibitions in Shanghai, Hangzhou, Nanjing and Beijing in 2009 and 2010 were successful and had profound social influence, Meng said.
His enthusiasm for calligraphy and exuberant creativity have enabled him to continue creating new works in his late years.
"If you think the exhibition is simply a collection of Zhang's previous works from his youth, you are seriously mistaken," Meng said.
The exhibits at the 2014 exhibition were all created in recent years and Meng said he expected them to take the calligraphy world by storm with their varieties, styles and quality.