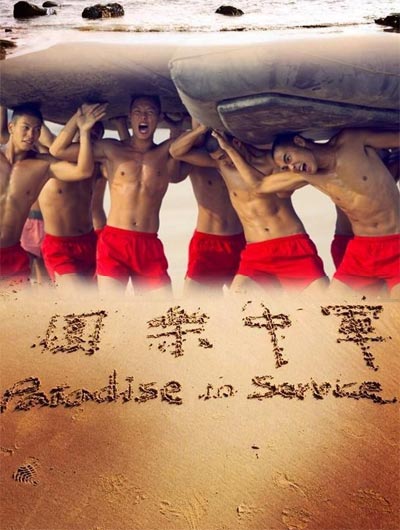 Film poster of "Paradise in Service." [Photo/Mtime]
SEOUL -- With the attendance of more than 20 Chinese-language films and dozens of notable Chinese directors, actors and actress, the upcoming 19th Busan International Film Festival(BIFF) will embrace "China's moment".
This year's Busan International Film Festival has set Taiwanese director Doze Niu's "Paradise in Service" as its opening film.
The film reflects the time of his father's generation who served in the Taiwanese military in the 60s and 70s, according to the organizers.
The closing film also goes to Chinese movie "Gangster Pay Day", directed by Hong Kong director Lee Pocheung. It is a new style of hybrid genre that combines comedy and melodrama, covering the story of a gangster without the traditional tragic beauty of action films.
Two Chinese films have been invited to the "New Currents" section, the event's main competition section, which presents a showcase of young talent expected to play leading roles in the Asian film industry. Chinese films again prove their strong potential despite their absence from this section last year.
One of the films is "Nezha", the movie debut of Chinese director Li Xiaofeng, telling a story about two girls who are experiencing conflicts with their parents.