Justin Bieber charged with assault in Canada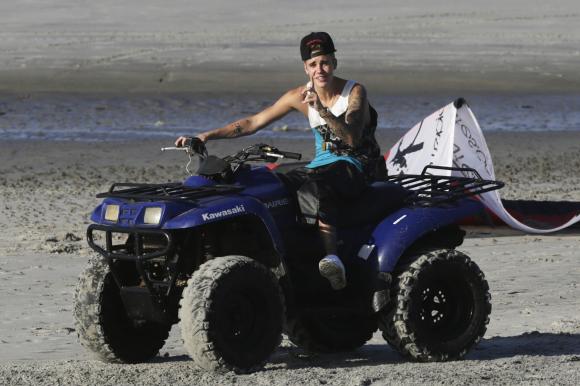 Canadian pop singer Justin Bieber drives a quad bike at the beach as he takes a break in a resort in Punta Chame on the outskirts of Panama City in a January 27, 2014 file photo. [Photo/Agencies]
Pop star Justin Bieber was arrested and charged with assault and dangerous driving over the weekend after an incident near a small Canadian town, police said on Tuesday, in a case that could complicate the singer's probation in Los Angeles.
The charges came after two drivers got into a "physical altercation" on Friday, Perth County Ontario Provincial Police said in a release.
A minivan and an all-terrain vehicle had collided near Stratford, Ontario, the town where Bieber grew up.
Bieber, 20, was visiting the Canadian province with Selena Gomez, the pop singer and former Disney TV star. The two have been in a four-year, on-and-off relationship.
"Justin Bieber and Selena Gomez' peaceful retreat in Stratford this weekend was unfortunately disrupted by the unwelcome presence of paparazzi," Bieber's lawyer, Brian Greenspan, said in an emailed statement.
"This has regrettably resulted in charges of dangerous driving and assault."